B4 School Checks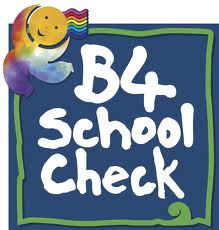 The B4 School Check is a free check for 4-5 year olds. The Check helps to make sure your child is healthy and ready to learn well at school. It is a chance to discuss your child├óÔé¼Ôäós health and development with a nurse.
We want you to be involved. We need your help to fill out two questionnaires about your child├óÔé¼Ôäós development and behaviour. An early childhood educator or teacher who knows your child well will also be asked to fill out the behavioural questionnaire. Your child will also have their vision and hearing tested.
This is a 1 hour appointment with our Practice Nurse.
Fee: FREE